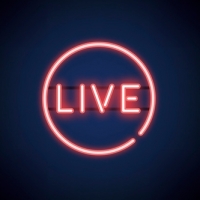 Worship Live on Sun. & Wed.
By Pastor Mike | March 19, 2020
CLICK ON THIS LINK TO WATCH WORSHIP LIVE ON VINLAND SUNDAY WORSHIP on ZOOM
But before you do that you have to download and install "Zoom Cloud Meetings." It is available in both the iPhone and Android app stores, and from the Zoom.us website if you are using a desktop or laptop computer. If you haven't installed this program the link below will not work.
https://zoom.us/j/3497138732?pwd=Q0Nwa2M4V25BKzZmbC9ML3Rha0NEZz09
Back