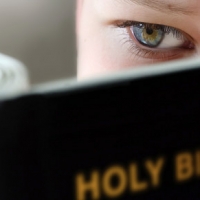 Read the Gospel of Mark
January 9, 2021
Everyone is encouraged to read the gospel of Mark during the season of Epiphany, which ends on Ash Wednesday, Feb.17. This is the shortest gospel, only 16 chapters! Here is a link to a very interesting video overview of the book. Use it to get you motivated!
https://www.facebook.com/jointhebibleproject/videos/the-gospel-according-to-mark/660482354155162/

Then grab your Bible and start reading and/or watch the wonderful production of each chapter on
produced by theFellowship for Performing Arts. It is powerfully performed by Max McLean.
(Go to YouTube and type: Fellowship for Performing Arts, Gospel of Mark)
https://youtu.be/Un3gSYkd0ds

We will pose weekly tidbits of information and trivia questions to go along with the reading.


Back