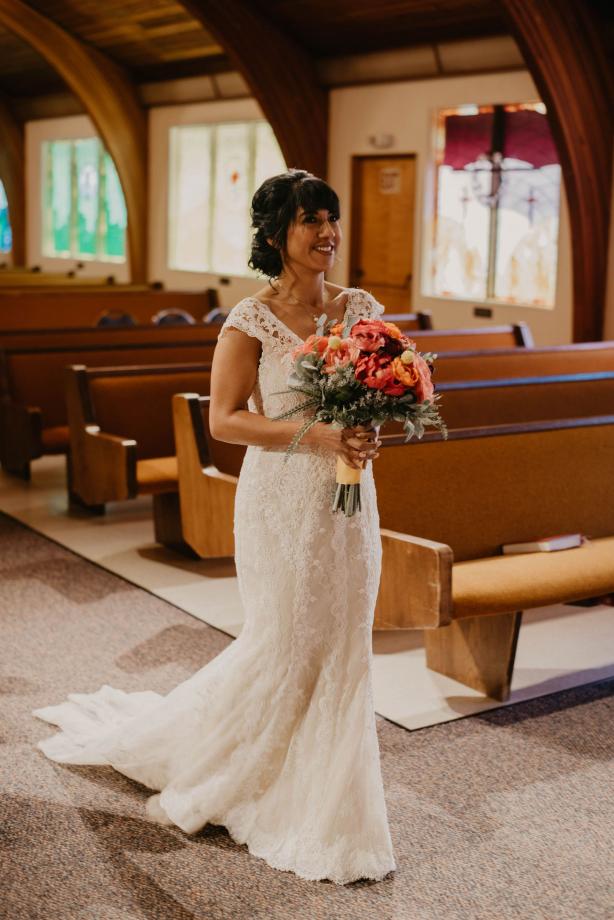 Surrounded by gorgeous Pacific Northwest woods, Vinland offers both indoor and outdoor options for your wedding, party, or other event. We have a stunning sanctuary, two reception halls, wooded outdoor areas, and a playground no child can resist.

Our venue rental options are flexible, allowing you to rent one location or multiple locations to best fit your needs. Are you looking for a reception hall for your large anniversary dinner party? Have you always dreamed of a traditional church wedding and your reception all in one venue? Do you want an outdoor wedding, but would like the peace of mind of having a built-in back up plan in case of rain? We can do all of that and more!
How many people can each space hold?
The sanctuary - easily holds up to 200
Grace Hall - holds up to 165
Haugen Hall - holds up to 60
Wooded outdoor ceremony space - flexible; it's all in the set up. You could hold an intimate elopement for 5 or a large ceremony with 100 guests.
Answers to frequent questions:
Dancing is allowed.

Beer, wine, and champagne are allowed.

Everyone is welcome! You do NOT have to be Lutheran or even Christian to hold you wedding or event at Vinland Lutheran Church.

You may use our Pastor or you may bring your own licensed/ordained officiant.